To keep a clear head from the grief over what's going on in my birthplace since February 2022 – I look to plants. It's always been about the plants, the family having worked on land, practising household herbalism, and in 2016-2021 getting into participatory art through staging herbal tea sessions.

Considering the hierarchy of art genres (still life – feminine and basic, history painting – ostentatious and highly valued), the entanglement of 'alive' and 'dead' in these paintings is not just still life, but more like future history painting. Because it does both: wishes for abundance, reminds of fleetingness of the life passing, as well as imagines the necessary violence in negotiation for coexistence between the plants and the humans.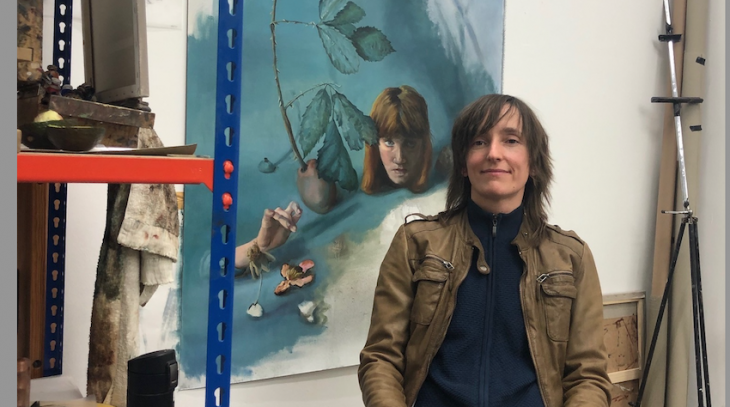 Recent shows and projects include: Pi Artworks for Art Basel Hong Kong OVR, May 2022; Sensorium at Verv Lab, London, 2020; Herbal Tea Labo at AIR-Yamanashi, Kofu, 2019; London Creative Network, Space Studios 2018, studio residency at Florence Trust, 2015-2016; Bulldog Bursary with the Royal Society of Portrait Painters in 2012, BP Portrait Award at the National Portrait Gallery 2011
Drop a message for a (virtual) studio visit here or stop by Instagram for the updates.